Author debut 20th anniversary talk event
Jung Eun Sook (鄭銀淑) "All over Korea, walking and drinking for 20 years"
http://apeople.world/en/culture/event_004.html
Date and time: Saturday, April 21, 2018
Venue: TKP Iidabashi Business Center (Iidabashi Station exit C1 immediately, Yurakucho Line)
https://www.kashikaigishitsu.net/facilitys/bc-iidabashi/
Part 1 at 12:15 - 3,000 yen
Part 2 at 14:40 – 3,000 yen
Part 1+ Part 2 ticket – 5,700 yen
※now on sale in a Ticket Pia
http://w.pia.jp/t/jungeunsook/
Part 1 12: 15-13: 55 100 minutes
"Ten books of suffering and joy, and thrilling coverage coordination experience"
Among the more than 40 books, she will talk about the secret story of 10 works including memorable 'McColli's journey' and coordination experiences such as TV interviews.
Part 2 14: 40-16: 20 100 minutes
"Memorable scenes from the Korean movie 'Tavern' which make you want to drink makgeolis and soju! " While watching the images such as "Whale Hunter" starring An Seong-gi and Kim Seo Cheol, and newly "PUNCH" starring Kim YunSeok and Yu A In, we will dig a tavern in Korea.
---
Special project / Second party in Ohyama
Special project / Second party in Ohyama
25 persons, purchasers of Part 1+Part 2 ticket only
If there are many applicants, we will make a lottery / 5000 yen per person /
The venue is "Ohyama SANKYU," 3 minutes from Ohyama station, Tobu Tojo Line 17: 30 - 20: 00
Korean barbeque + all you can drink (Premium Malts draft beer, sour, highball, dong, pear, black bean makgeolli, chamisul, shochu designated by the restaurant, sake, wine, soft drink etc.)
Apply by email.
Eligibility: purchasers of Part 1+Part 2 ticket only / No cancellation allowed
Email with your "Name" and "E-mail address", stating " Jung Eun Sook second-party of April 21"
To the address below. The deadline is Friday, March 30 at 11:59 pm. Lottery will be made for too many applicants.
ap_info@apeople.world
Organized by: A PEOPLE
Cooperation: KEYWORD
Director Jang Kun-jae 's world "A Midsummer's Fantasia " Screening + TOJI AIDA TALK with Junichi Kobayashi (A PEOPLE Editor in Chief)
http://apeople.world/ja/culture/event_002.html
Wednesday, February 28, 2018
18:30 Opening 18:50 Starting screening
20:30 -60 minute-talk
At Densho hall, 23-21 Sakuragaoka cho, Shibuya-ku, Tokyo 150-0031
http://www.shibu-cul.jp/denshohall
Organizer A PEOPLE
Guest: Starring / Ryo Iwase
Advanced ticket: 1600 yen (Now on sale at Ticket Pia), On that day 1,800 yen
※ The ticket will be sold from 18:10 / All seats are free seats, first come first served.
A queue will be formed around 18:10.
Release of notification + advance ticket release
http://w.pia.jp/t/hitonatsunofantasia/
(c)Nara International Film Fesitival+MOCUSHURA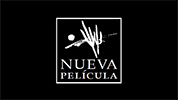 ---
"A Midsummer's Fantasia" Theater Trailer
https://www.youtube.com/watch?v=aThOsuIHu6M
"A PEOPLE TALK EVENT"
Toji Aida with Junichi Kobayashi (A PEOPLE editor-in-chief)
The real version of "A PEOPLE"!
A 90 minutes Battle!
Movie 2nd theme
"The world of director Lav Diaz"
"Ang Babaeng Humayo,"
Date/time:

November 22, 2017 (Wed)

Opening:

18:30 – movie starts at 19:00 -

Venue:

Price:

1,000 yen (Payment on the day)

Capacity:

40 people
---
Application
Please e - mail to ap_info@apeople.world with the following contents. The application reception will be terminated as soon as we reach the capacity.
ap_info@apeople.world
A PEOPLE TALK EVENT /November 22 / No. of participation / name / email address