A series of dialogs where A PEOPLE editor-in-chief asks about Asian movies on writings and novelizations of Toji Aida. This time about director Wang Kar Wai's "Days of Being Wild" (Hong Kong, 1990), which revives on the screen for the first time in 13 years. It is also decided to become the theme of A PEOPLE talk event to be held on February 9.
Jun-ichi Kobayashi: The revival of "Days of Being Wild" has been decided. I watched this film when it was released in 1992, because you were so excited about that(lol). How long haven't you seen it? Has your impression been changed?
Toji Aida: Was I that excited(lol)? Long time, no see. I have not revisited since at least this century, but the impression did not change. I felt that the emotion at that time still here, rather than being revived.
Kobayashi:  It is an ever green piece.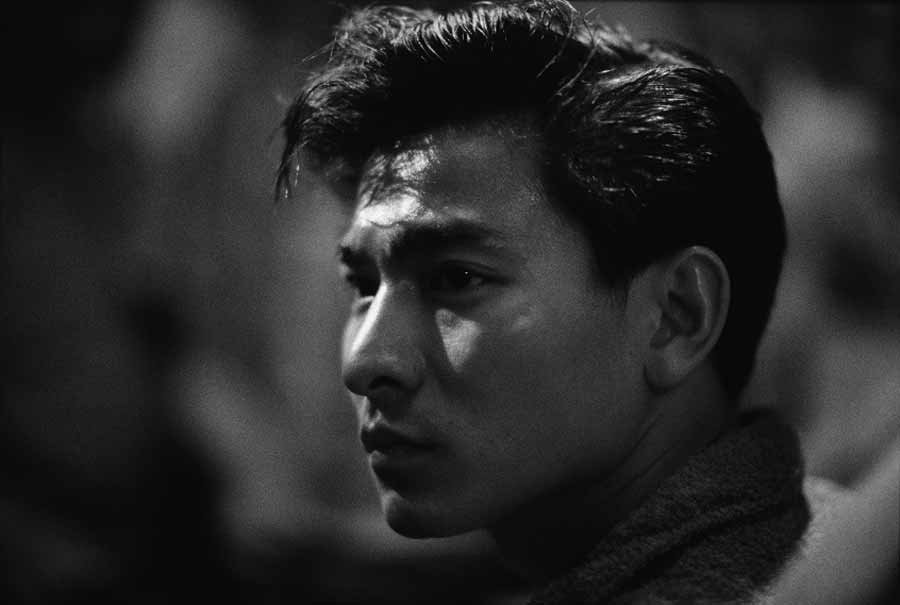 Aida: There is a scene where there is a clock and the door is closed, which is used at the beginning of the trailer. There is everything on that scene. This is a movie about time. Time is counting down towards death. We do not know when we die. We probably know since we were born with that finite nature. We are born, and we only have to carve the time until we die. Among them are youth and life. Life is to be tolerated in time. After all, it is only time to carve out that people live.
Among the arts that I like, art, rakugo, noh, kyōgen and ballet are all wonderful, but movies are the best, because they can record time. There were photos before movies, but the picture can not record the passage of time. The movie can trace, time-critical. It was when I saw this movie that I was made aware of that feeling for the first time.
Why do we have to record the time? Because we will die. We do not know when we will die, so everything is the last thing we see. That's why we want to record. This is not a mission, it is a human instinct. Eternity is not actually there, but we want to make that moment eternal. That is the manifestation of human desires. We are spreading things like that unconscious wings and we do not know if it is Volume 7 or Volume 8, but we are here. And one day, we die. The last volume is arrived.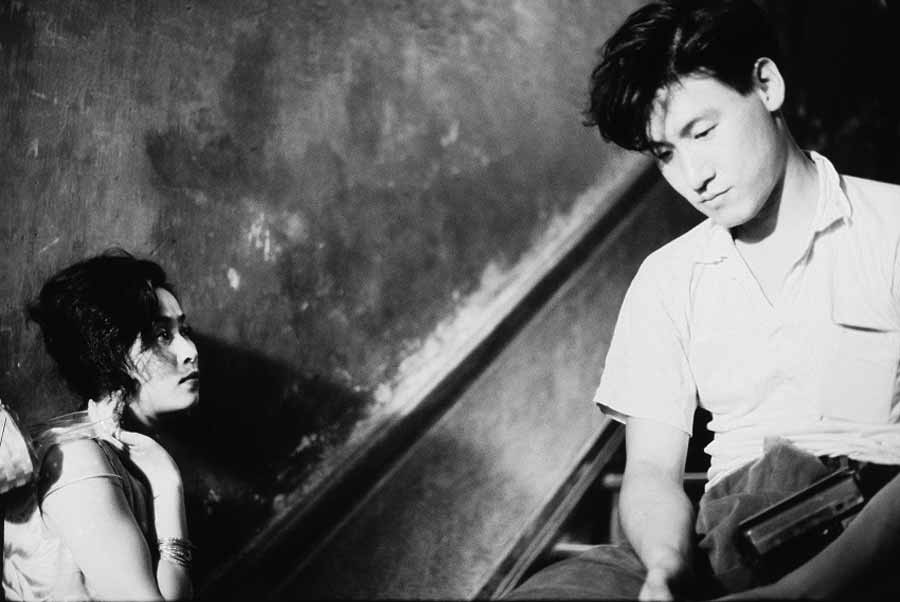 Kobayashi:  I feel I understand the meaning of the title "Days of Being Wild." Recently, after 10 years or so, chances are often to review the movie. エドワード・ヤン Edward Yang's 「恐怖分子」(Terrorizers/1986), レオス・カラックス Leos Carax's 「ボーイ・ミーツ・ガール」( Boy Meets Girl/1984), ロベール・ブレッソン Robert Bresson's 「ラルジャン」(L'Argent/1983) were overwhelmed by images and production at the time. But as I reviewed it now, everyone was doing their story properly. But, "Days of Being Wild" was not done at all (lol). It barely makes it a movie with the last gun battle, but there are only basic situation.
Aida:  I think that it is a place. What is memory? Some people smell memories, others taste memories. Some of you will remember the clothes that your loved one was wearing. But I think decisive things are places. Like a public phone on a wet road in this movie. As you, Mr. Kobayashi, said situation, I understood that this movie was a myriad of monochrome things. Everything is one situation. The characters are in agreement, and the combination changes, but the one-shot thing continues. You will want to say even that "everything is a one-shot thing."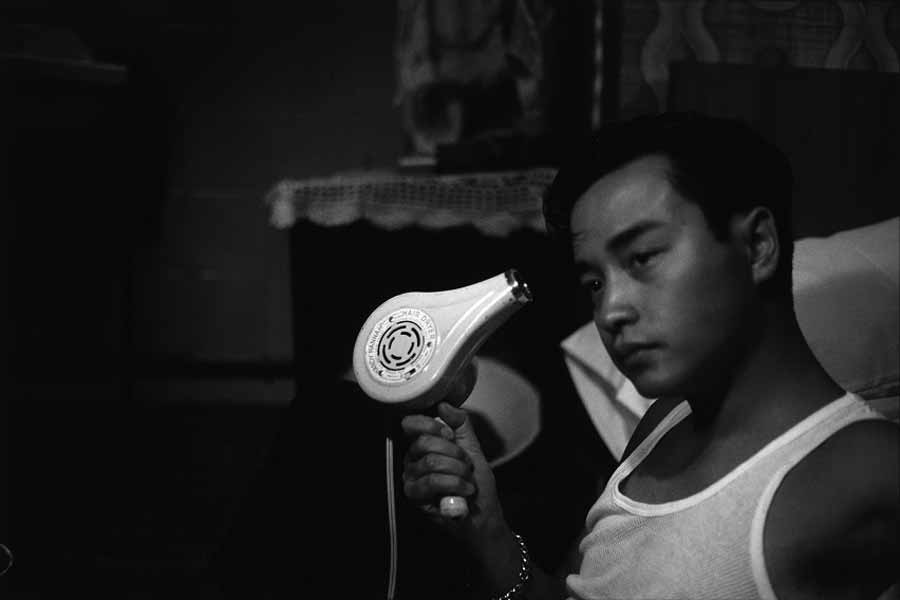 Kobayashi: Several people are standing on the stage, and the two under the spotlight will talk. That spotlight will change. The place will change. That is in one world. It is not an omnibus or a group drama. It is very dramatic. At the time of release, what I felt at "Days of Being Wild" was "stylish images". However, looking back at this time, it was not a video to that extent.
Aida: A lot of monologue, so at that time it was also thought of as a man of literature. On the other hand, as you, Mr. Kobayashi, said, it seemed to be an innovative visualist. However, I was convinced of reviewing this time that Wong Kar Way is neither a scriptwriter nor a video person. It is a person who plants a sense.
Leslie Cheung says to Maggie Cheung "go to sleep." If you sleep, you can meet in the dream." Andy Lau also says to Maggie Cheung, "If you are tired, sleep ". So I thought that this is a movie of insomnia. More to say, Kar Wai is half asleep, and half awake. It is a sense of dreams. It is a reality, but you are dreaming while watching the reality. People who plant such a feeling. For modern people who are troubled in the 21st century, there may be a healing effect. In the sense of "making the pain stunned."